One of the biggest attractors for pests to your property is an unkempt lawn. Bugs and rodents are attracted to weeds and tall grass that they can hide and nest in, as well as standing water and rubbish they can use to sustain themselves. Most home and business owners don't realize that the best way to keep themselves rid of pests is to start with proper lawn care in Butte County, CA!
General Lawn Services
Hobbs Pest Solutions provides an array of general lawn care services, dedicated to helping you keep your property prim and free of pests. We can cut your grass, trim your shrubs, edge your lawn and much more. We'll assist you in maintaining a lawn that's both beautiful and unwelcome to pests, so you get the best of both worlds.
Weed Prevention
Weeds are more than a nuisance on your lawn—they're a prime driver of pests. Bugs nest in or feast on weeds, making them a huge draw to your property for unwanted pests. Through our weed prevention program, we're able to keep weeds at a minimum and make sure your lawn remains lush and verdant, weed-free to ensure it's not bringing unwanted pests onto your property.
Fertilization
One of the best ways to guarantee a green lawn that's healthy and full is to invest in lawn fertilization in Butte County, CA. Fertilizing your lawn gives it everything it needs to look great and thrive. Plus, fertilization also helps with weed control and issues like crab grass or dead spots. Through proper fertilization, we give you the lawn you deserve, with an added benefit of deterring pests!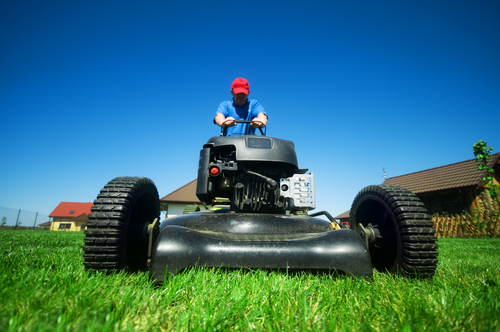 Keep Up Your Lawn
Is your lawn an oasis of green that's beautiful, thick and lush? If not, Hobbs Pest Solutions can help you transform it into the envy of the neighborhood! Through tailored lawn care services, we take pride in giving home and business owners the lawn they deserve, while also keeping pests from taking an interest in your property.
Give us a call today at 530-624-5390 to learn more about our lawn care abilities.