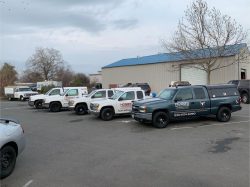 Pest problems can get out of control fast. A few ants can turn into a colony in just a few days, and all it takes it one loose rodent to make a mess of your attic. Don't let your Yuba City, CA home become a safe haven for unwanted guests! At the first sign of a pest problem, contact Hobbs Pest Solutions for advanced pest removal solutions.
Our thorough approach to extermination and pest prevention protects your home and business from some of the most tenacious pests in the area.
Reliable Pest Removal Solutions
Pest problems come in all sizes and severities. Beg bugs might have you itching every night or a family of mice might be scurrying around in your basement. No matter what you're up against, we're the ones to call. We've dealt with all the pests common to Yuba City, CA and the Sutter County area. We know what you're up against, and we know how to fix it!
We spray inside and out to attack the problem at its source, eradicating pests thoroughly. We can also set traps and identify active areas, to help you get a handle on the full scope of an infestation or persistent problem. Our team understands the behaviors of most pests and we use it to our advantage in delivering the best possible pest removal solution.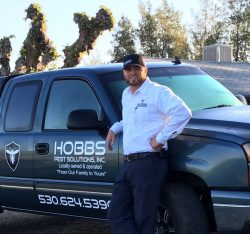 Pest Prevention Services
Getting rid of the problem is only the first step—you also need to keep it from coming back. Count on us to secure the premises against future problems. Outside, we trim back grass and remove weeds to keep your exterior property pest-free. Inside, we're able to patch holes and seal cracks, identifying and closing up entry points.
For complete pest removal in Yuba City, CA, Hobbs Pest Solutions is your answer. Contact us today at 530-624-5390 to have our team come out to your property and address your persistent pest problems.